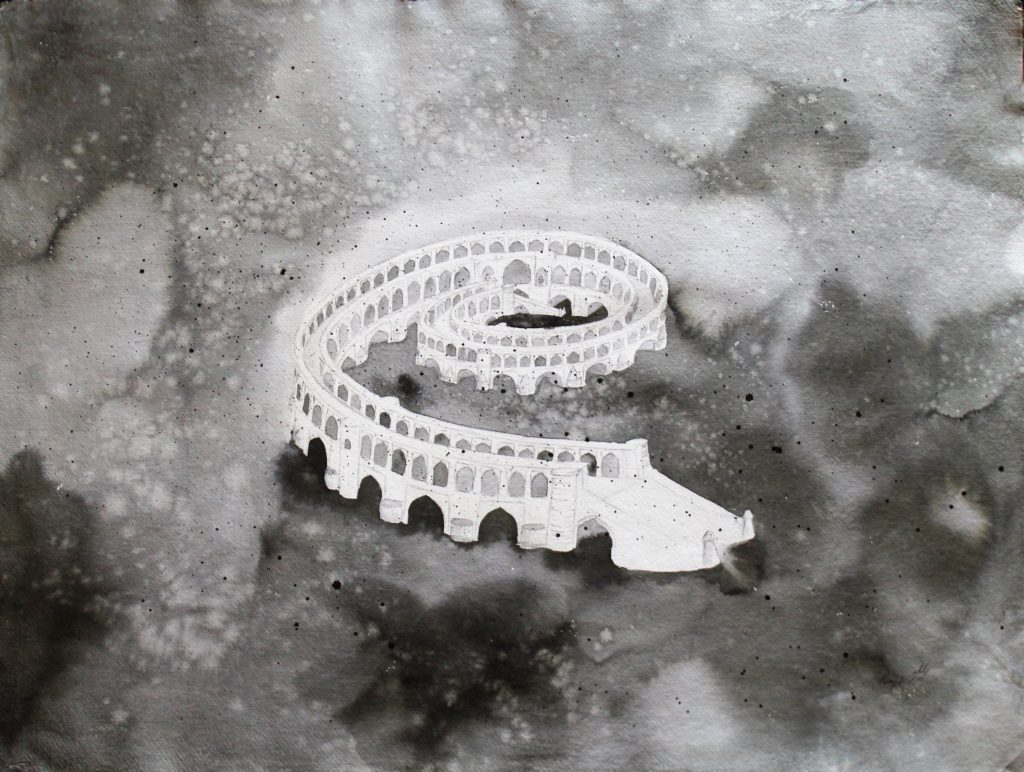 I am an iranian artist living in Milan, Italy. I was born in Esfahan, Iran. I studied Graphic in Tehran( Art& Architectural Azad University). I moved to Italy to continue my studies in Art in Florence and after graduating in decoration I moved to Milan and I studied master of visual art in Milan's fine arts academy( Academia delle belle arti di Brera).
Statement
My inspiration comes from my dreams and nightmares, my fears and doubts, my hopes and worries, myths, persian miniatures, nature, objects. After years of livinig in Italy certainly my art works are a combination of the Iranian and European culture. I create my paintings and illustrations in a variety of media, including watercolor and ink. I also create installations and books art by using different material.
CV
1981- born in Esfahan,Iran.
Lives and works in Milan, Italy.
Education:
2000-Esfahan school of art-Graphic
2004-Tehran Art & architectural Azad University
2008- Florence's fine art academy(Accademia di Disegno di Firenze)
2012- Master of Visual arts, Milan's fine art academy(Accademia delle belle arti di Brera)
Collections:
The Museum Funf Kontinente, Munich
Ali Behnam Bakhtiar private collection
Postage stamps collection at ECO, Iran
Solo exhibitions
2017 Recurring dreams, Spazio CB32, Milan
Selected Group Exhibitions:
2020 From Tehran with love, Magic of Persia, LA
2018 A TALE OF TWO CITIES, Magic of peria, Bonhams, LA
2018 A TALE OF TWO CITIES, Magic of persia, Kamil gallery, Monte carlo.
2017 Magic of Persia, Kamil gallery, Monte Carlo
2016 Char-baq, Contemporary art Museum of Esfahan, Esfahan
2016 Rite of passage, city Hall, San Francisco
2016 Bi Lady, Apadana gallery, Esfahan
2016 Illusive imagination, We gallery, Berlin
2016 Figurative Design, Apadana gallery, Esfahan
2015 Who art you, La fabbrica del vapore, Milan
2012 Isola isole insulae, Assab one exposition space, Milan
2011 Circoloquadro gallery, Milan
2007 Illustration, Circolo dell' arte e cultura del comune di Pontedera, Florence
2004     Daryabeigi gallery, Tehran
Copyright © 2015-2020 MaryamRastghalam. All Rights Reserved.